A4 Landscape Plain Paper Book
An elegant and versatile gift for all
Hand bound using premium weight, high quality off-white paper. Perfect for a Visitors' book, Remembrance book, Travel journal, Signing book, Sketch book or even somewhere special to record your thoughts.
This product is also available in A5 portrait (from £85). Please contact us for details
Included in the price are:
Up to 3 initials, embossed in gold or silver foil on the front cover.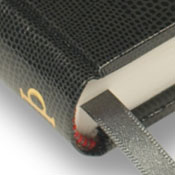 Leather: £180
Book Binders Lizard: £145
Book Binders Beluga: £145
PB Pebble: £145
PB Smooth: £145